---
DIS is fully accredited by the Western Association of School and Colleges (WASC) WASC is one of six regional accrediting associations in the United States and is the accrediting agency for international schools in East Asia.
The school was visited last March 27-31, 2017. The visiting team were:
Chairman, Mr. William (Bill) Christelman, Chairman, a retired deputy-principal from California
Member, Dr. Kelly Ridings, an english track K-12 principal from Shanghai, China
Member, Mrs. Lourdes San Nicolas, a high school principal (retired) and current Guam school board member
Member, Mr. Dan Waterman, head of school in Zheijiang, China.
The visiting team reflectively discussed the Self-survey report with Sr. Ma. Zenaida Ancheta, OP, the principal, and mentioned the purpose of their visit. The whole team gathered evidences through classroom observations, interviews and examination of student works. They also examined supplemental materials/documents that DIS has prepared.
On the final day of their visit, the visiting team informed the stakeholders about their visit and presented their findings. They found out that DIS is really committed to providing exemplary education.
As a result, DIS attained full 6-year Accreditation.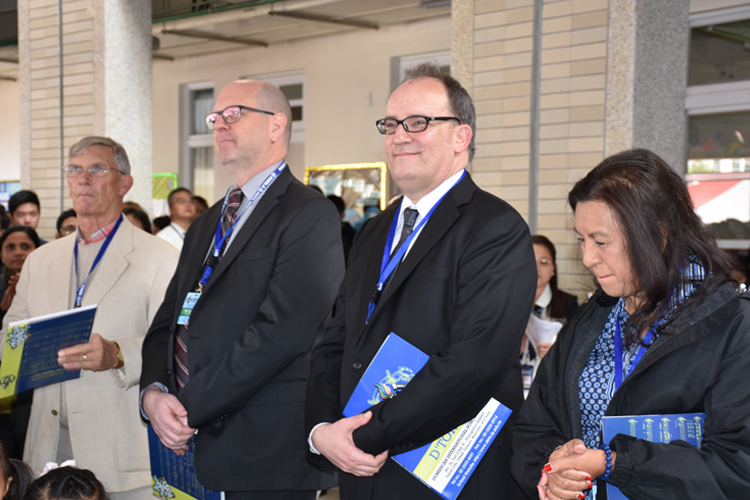 The WASC Visiting Team. from left: Chairman, Mr. Bill Christelman, Mr. Dan Waterman, Dr. Kelly Ridings and Mrs. Lourdes San Nicolas.
"The school is highly committed to providing the highest caliber of education possible to every student at Dominican International School."

WASC Visiting Team
---