Good Jab!
MS & HS Students get inoculated
---
Last September 28, 2021, a medical team from Taipei City Hospital Kunming Branch went to DIS to inoculate the middle and high school students. They received Pfizer-BioNTech (BNT) vaccine. Aged 12 – 17 was considered eligible to receive the vaccine according to Central Epidemic Command Center (CECC)
The BioNTech, Pfizer vaccine is a vaccine that aims to protect against COVID-19. Its manufacturer/developer is BioNTech, Fosun Pharma, and Pfizer. Their research name is BNT162b2 with RNA vaccine type. The administration method is intramuscular injection.
Based from CECC, regarding adolescents aged 12-17 (inclusive), vaccinations with the BNT vaccine are planned to be provided to them according to the pattern of the influenza vaccine rollout, that is, collectively given to them at schools or given to them after issuing a notice reminding them to visit healthcare facilities designated and contracted by their local health authority. This age group is not included in any round of registration1
Out of the possible 322 Middle and High school students, there were only 241 students vaccinated. Since ages 12 to 17 is the required age of vaccination, only four of the grade six students and all but one of the grade seven students were included. Some students had their vaccination abroad.
The DIS nurses, Ms. Grace Wang and Ms. Cheryl Yang took turns in supervising the inoculation at the gymnasium. Assisting them were Mr. Joe Schoeman, Mr. Tank Tien, Mr. Mervin Villaroya, and Sr. Rosa Dabhi, CCV. It started at 1:30 PM and ended at around 3:45 PM.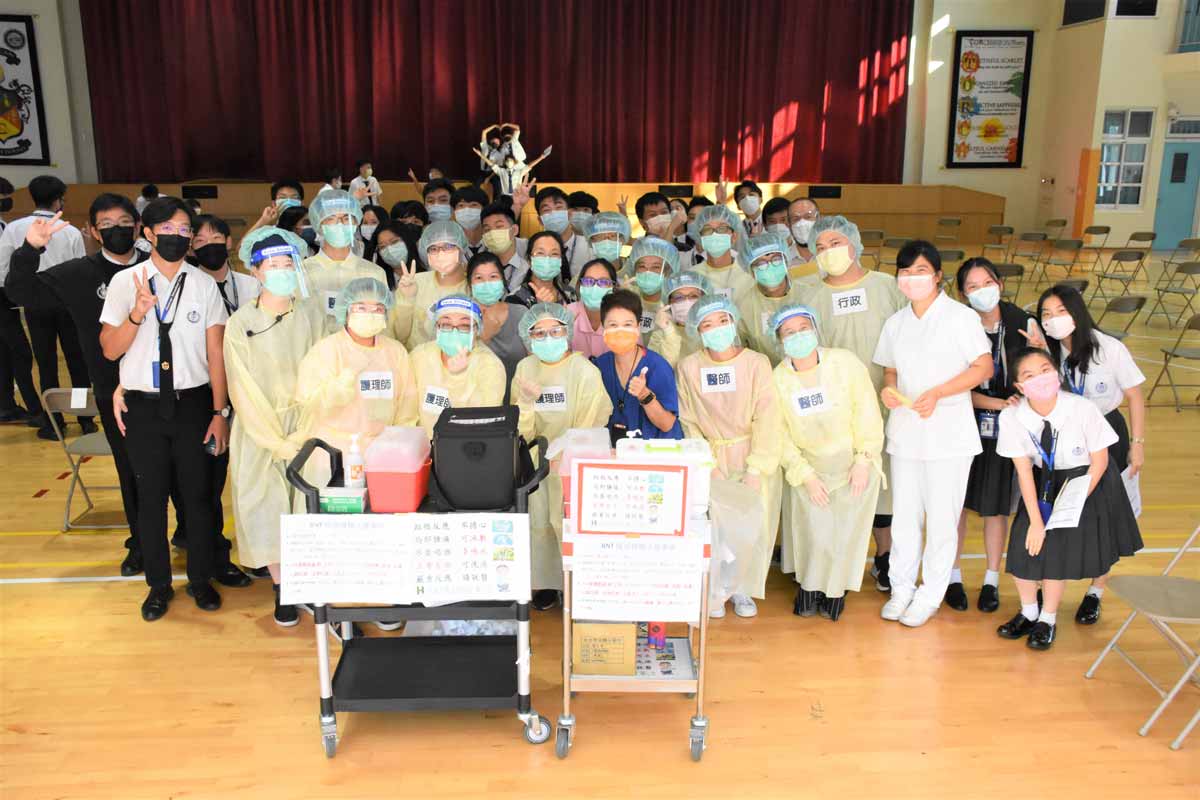 The Taipei City Hospital Kunming Branch Vaccination Team with DIS students.